Sushi Ben VR (tentative title)
A downloadable Immersive VR sim for Windows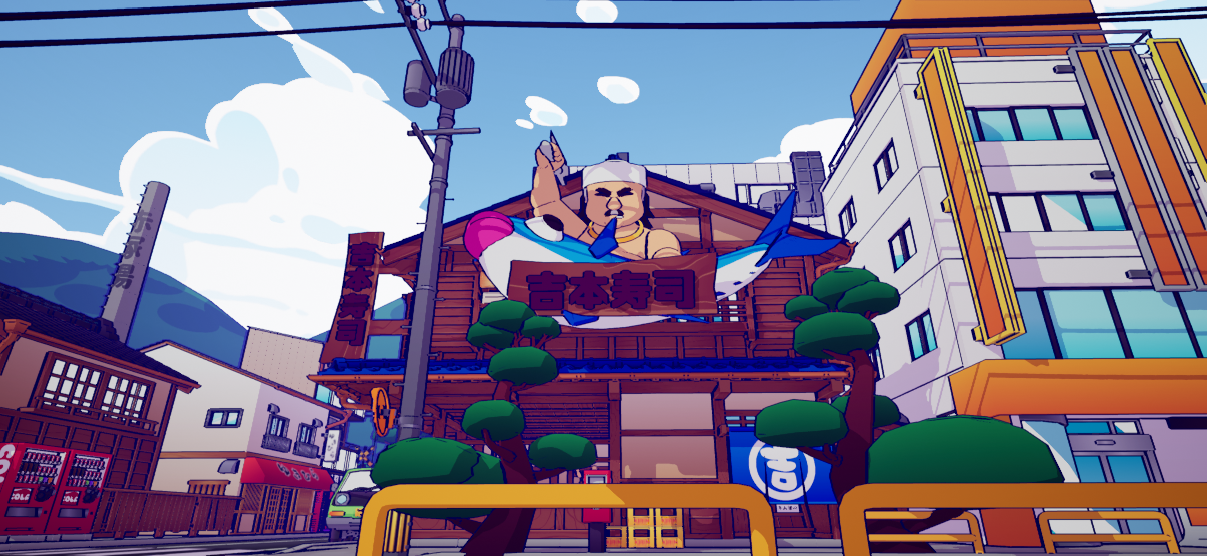 Sushi Ben VR (tentative title) is a slice of life anime sim where you play as a customer to a sushi bar that's going out of business and it's up to you to save it! Loosely based on the life of the creator's friend, who he used to work with at a sushi bar.

The player's goal is to convince non-player characters to eat with them at the sushi bar, with the hopes that they will become regular customers. But it won't be easy convincing them to eat at the sushi bar!
Before an NPC will join them at the restaurant, players will have to perform tasks, complete challenges, and engage in various narrative encounters. A variety of different situations can occur at the sushi bar, depending on which customers the player has "collected". NPCs can become friends or enemies with the player, and even trigger special narrative moments, based on the relationships the player builds with them.


Think of it like Animal Crossing X The Yakuza series without combat.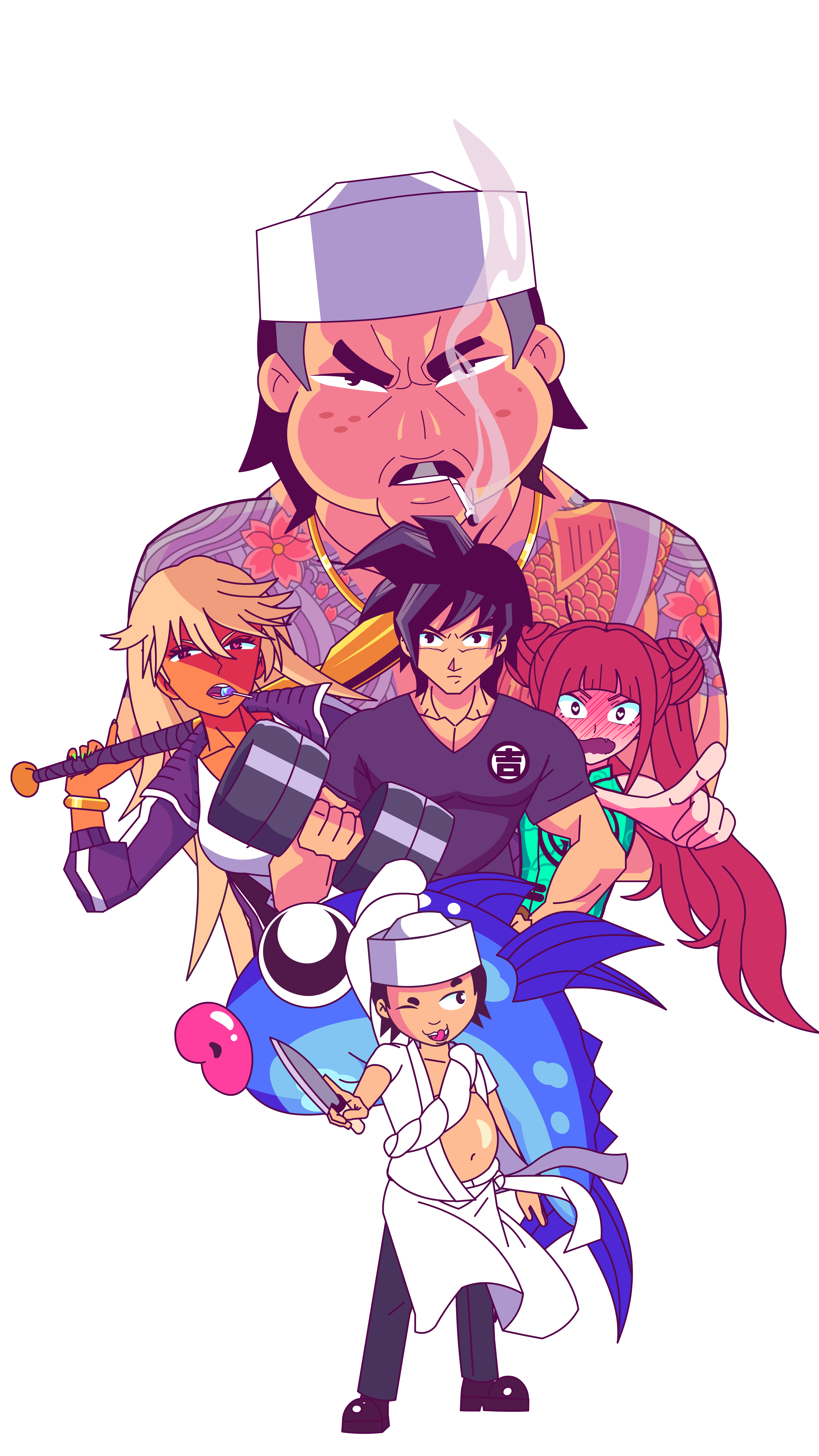 The game is all about making friends with the town's inhabitants in order to experience various narrative encounters. These events are based on the player's interactions with the diverse cast of NPCs or just being at the right place at the right time.

Game Elements
Slice of life anime VR game
Friendship/Dating sim elements
Open-ended narrative driven game with branching paths
Living breathing world
7 day game loop where characters have unique routines for each day.
Minigames/Side quest
Time travel
Anime memes and Japanese pop culture references
NOT about sushi or making it!
SBVR uses a unique narrative device to further immerse the player into the narrative encounters that they can discover through the use of 3D manga panels that add back traditional film language to VR experiences. This also solves the issue of players not standing in optimal viewing angles for various narrative encounters.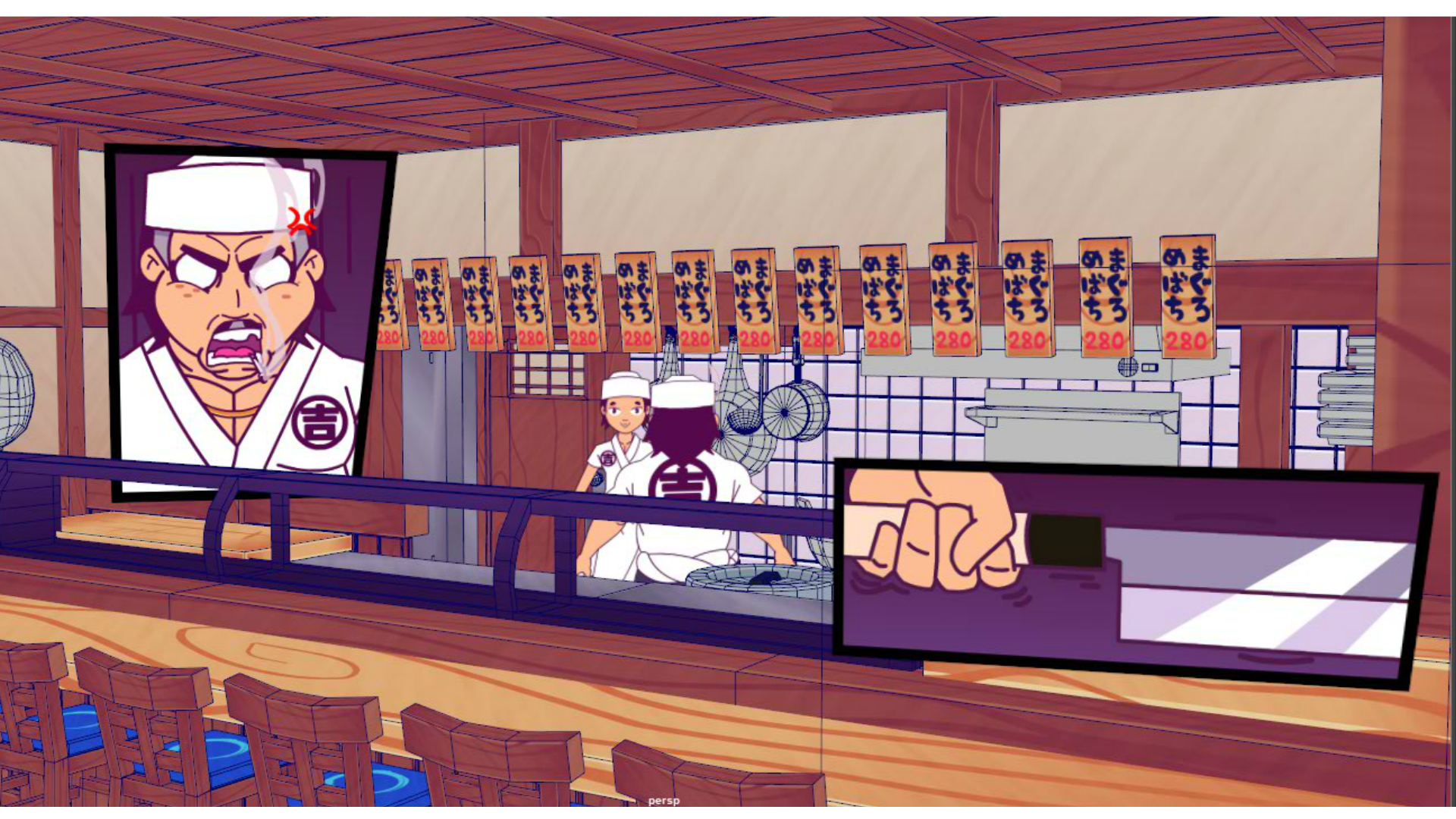 Here you can see that the player is unable to see Yoshi's reactions due to his back being turned to the player. Normally in VR during a situation like this the player would miss out on all of these important visual cues, but with our 3D manga panels the player will be able to see all the juicy details in an exciting way!
They can even be used for world events like train crossings!

Here's a little comparison video that shows how much the panels really add to scenarios that might otherwise be mundane.

The game is slated for release in the fall of 2022 on all current/future VR HMDs
Follow us on Twitter for constant updates and future demos.
Install instructions
How To Play
Currently it only works with Oculus headsets. Make sure you start the game with your headset on, and are standing in the center of your playspace.
If you are on a non-RTX card dynamic shadows will be disabled, but on my 1070 it runs just fine, so if you want to enable them just press 3 on the keyboard after the game loads.
Its joystick locomotion with snap turning only for this version.
You can press the Right Stick on the controller to Recenter your view
The hand grips are a bit buggy but are only used a few times. This is just a tech demo for the 3D manga panels so it's rough around the edges in places. If you have any trouble with the demo or have questions please contact us at info@bigbranestudios.com
Comments
Log in with itch.io to leave a comment.
Love it! One of my favorite demos in VR. Love the manga effects and cell shading artstyle.